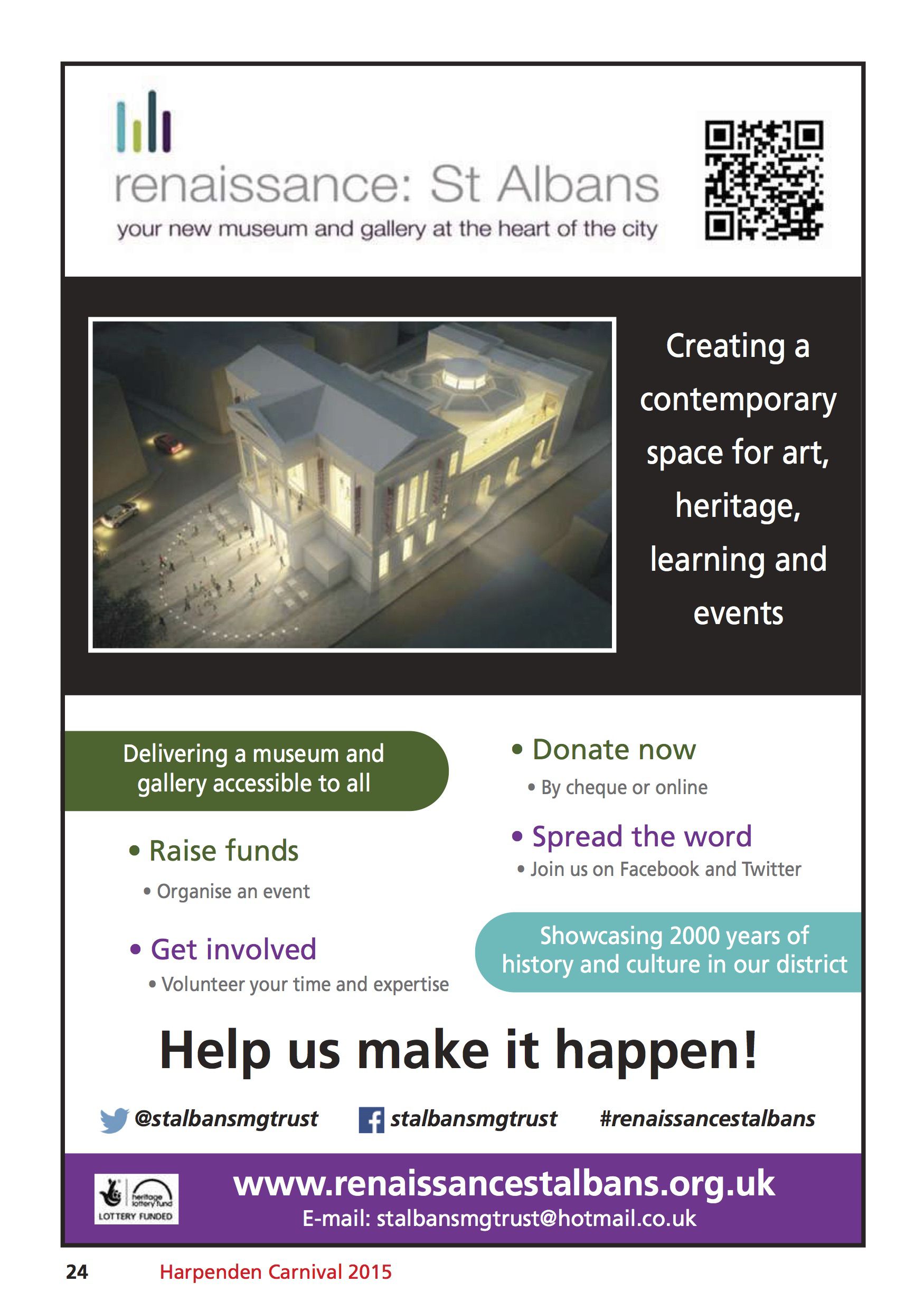 Project Description
The St Albans Museums and Galleries Trust required an advert design for Renaissance  – a new museum and gallery in the heart of St Albans.
The advertisement was to appear in the Harpenden Round Table 50th anniversary carnival programme 2015 to promote the opening of the new museum.
Provided with some text, a logo and a couple images, Local Publishing  were free to come up with a suitable advert design as they saw fit following approval,  provide print ready artwork to Focus Newspapers, The publisher and sponsor of the programme.
Local Publishing are the perfect choice for the design of your literature quite simply because we have so many years experience in this field.