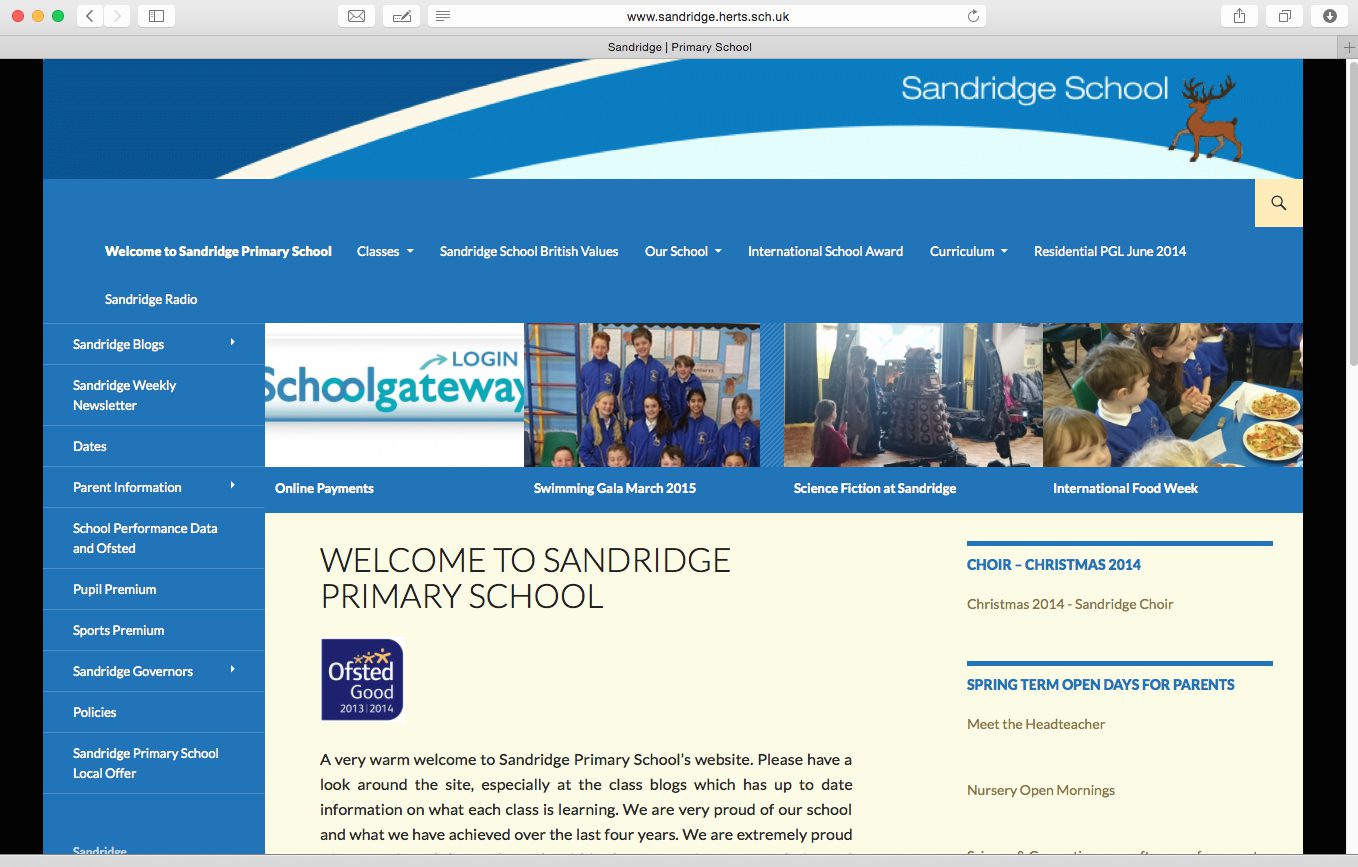 Project Description
Sandridge School required a new website that could be easily updated by the Head and teachers without the need for in depth web design skills.
WordPress proved to be the ideal platform, allowing easy page and content editing and offering flexibility and scope for future development.
Local Publishing continue to support the site as well as producing various artwork for printed literature.
Headteacher Comments;
"Local Publishing is first class at interpreting what Sandridge Primary school needs and always manages to communicate what the school is trying to convey. They are extremely efficient and we are always very pleased with the final result"