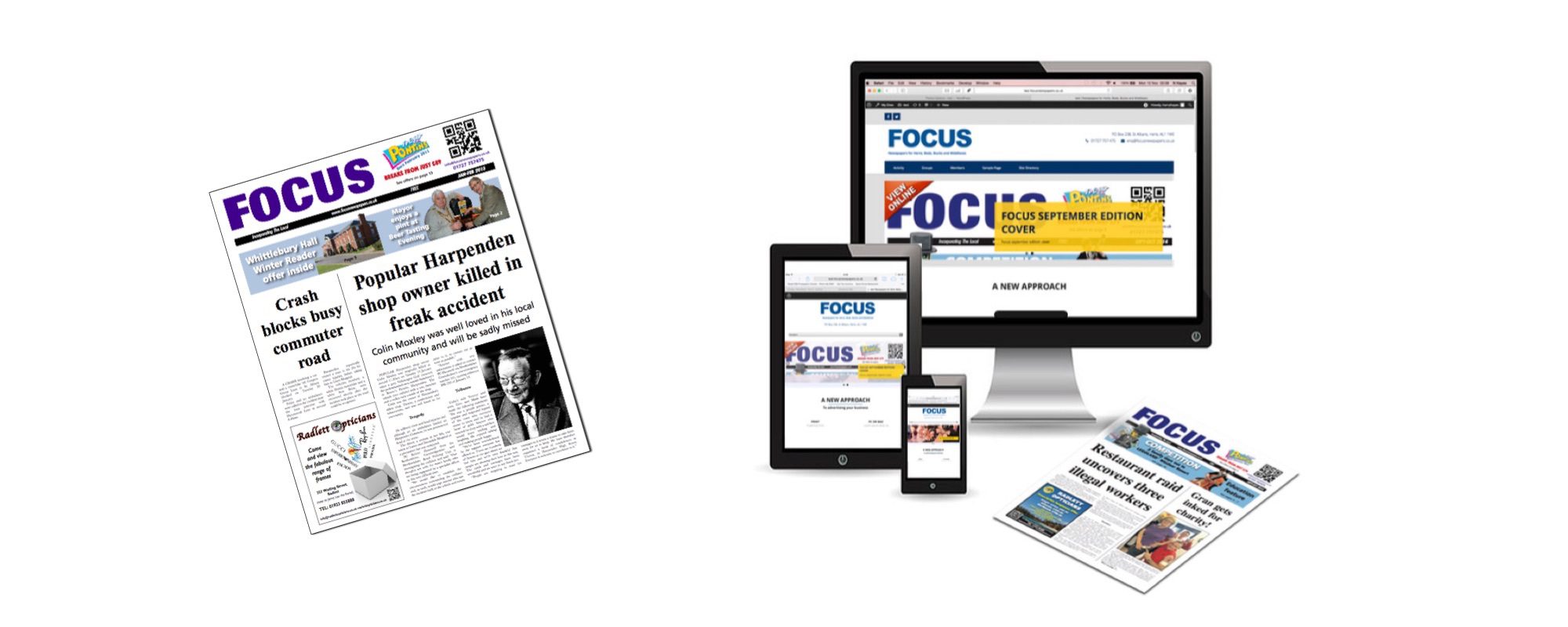 Project Description
The Focus Newspaper is our flag ship in house publication and an innovative approach to local community advertising.
Focus Newspapers aim is to offer local businesses an affordable and effective means of advertising in the tough current climate which has been achieved by breaking convention.
Following substantial research, we quickly realised that blanket delivery of 1000,s of copies was not only bad for the environment, it was proving tremendously wasteful due to the high number of all marketing materials that were simply binned on arrival.
Our solution and response to feedback was to offer The Focus Newspaper as a pick-up newspaper across areas of Hertforshire, Bedfordshire, Buckinghamshire, Middlesex and Essex, combined with direct digital delivery to a huge database of email subscribers and via paid postal subscriptions, we have not only been able to cut the cost of advertising – we are saving trees too.
Advertisers now have access to a range of marketing tools in addition, regular market communications sent to subscribers for a fraction of the cost of a single advert in some competitors.
As the publishers of Focus Newspapers, Local Publishing Ltd are able to showcase many of our expertise.
Planning, design, printing, distribution, bulk email, QR Codes and PR are all utilised to their fullest extent to produce Focus Newspapers on a regular basis.
We are please to be able to offer our customers a broad range of services for any element of Newspaper or Magazine production ranging from copy design to delivery.
We have already regularly successfully produced several magazines and newspapers for several clients and have even handled customer liaison directly on our clients behalf.
If you are looking to publish, speak to us first. We can even find the news content for your startup.