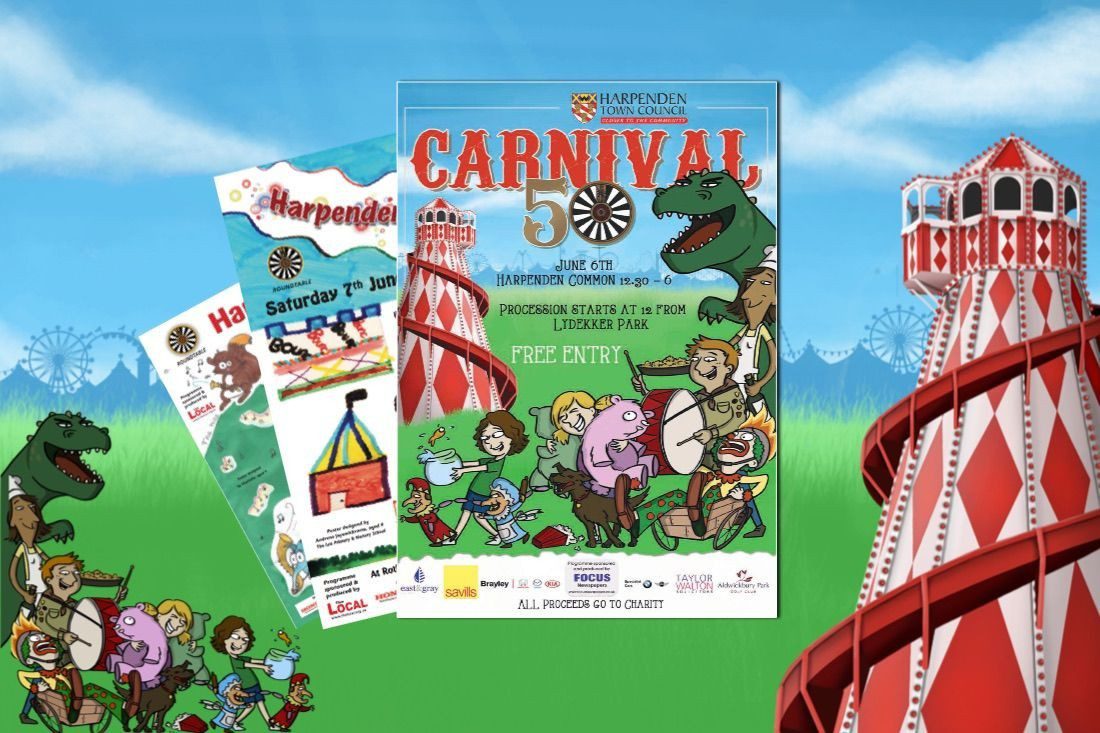 Project Description
Every year for around twenty years, Local Publishing employees have been pleased to provide their expertise to the Harpenden Round Table. Sponsored by our in house publication, Focus Newspapers, Local Publishing produce the official Round Table Harpenden Carnival programme.
We undertake all aspects of production of the programme from initial planning, advertising sales, liaison with customers, design and finally to print, financing the whole of the process from start to finish in order to deliver a 'ready to sell' Harpenden Carnival gate programme.
Local Publishing supply the completed programme totally free of charge to the charity and have even been able to fund an additional cash donation to the event in previous years.